---
This essay was written for a live reading 4 days after the trade.
I should've written this yesterday, or the day before. It's funny how 3 victories, even against bad teams, can mellow out heartbreak. Especially considering the Bulls fan in me will always find a way to love and support the current group of Bulls players and coach, be they: #23, #33 and #91 with Phil; Bryce Drew, Dalibor Bagaric and Khalid El-Amin with Floyd; or Butler, Snell and Noah with the patron saint of basketball defence Tom Thibodeau as our current (and hopefully for a long, long time) coach. Especially considering Thibs is the coach and he won't let the players or fans feel sorry for themselves over injured players or departed teammates. Job is to win games and that's what they'll keep doing.
While I still have some firmness left in me I say, the Bulls should of not traded Mr. Deng. They should've sent out Mr. Rose.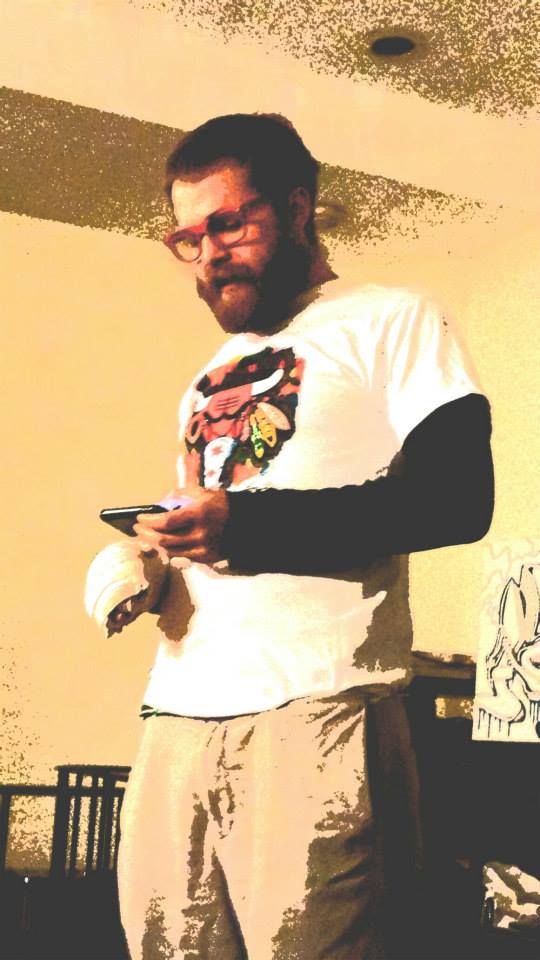 If the "moves made today will put us in a better position to make the entire roster stronger for the future and to compete for a championship" as GM Gar Forman said[1], aka needing to save money in order to spend it later to create a team actually capable of winning a championship. Something the combination of players pre-Tuesday morning, despite my ardent love and hope, has failed to do.
28 other teams failed the past two years. That doesn't mean you sell out the soul of your team. The 4th leading scorer in franchise history[2] behind only minor nanes like Love, Pippen and Jordan (and ahead of Jerry Sloan) coming off 2 straight All Star appearances is not somebody you give up on just to help the theoretical team coming, maybe once Derrick Rose decides his teammates, franchise and city are worth playing for.
The guy who wanted to use the 16 games he played before hurting himself again in the beginning of the 2013-14 regular season, as opposed to the 2013 playoffs when we were up 1-0 on Miami is the one you bail on.
Please understand 2 things: 1 - I am not a Chicagoan, I'm from Winnetka and my lifelong Bulls love started when my Dad made me watch the first 3-oeat as a kindergartener living in Tokyo. I say this to quell any comment from Chicagoans about how we cannot bail on our native son, and I do noy understand because I am, not from Chicago. I hear you. The 2nd thing is that this essay is not meant as an attack on Mr. Rose. It is an op-ed criticizing Bulls management for a stragegically wrong move that will make it harder for us to win Championship #7. This was similar to giving Boozer big money and then being unable to keep the cheaper and better-within-our-scheme big man Omer Asik.
Rose may be a Chicagoan, but Deng is a fucking iconic Chicago Bull. Rose hasn't earned that yet. 289 career games, 6,017 points, 1 MVP trophy, 3 Years With a team capable of winning the eastern conference wasted due to his injuries, 29 measly playoff games and 0 rings do not fucking mean anything for a city and a franchise where the standard is 3-peat championship.
What was that Derrick? Injuries happen? MJ had management doing everyhing they could to hold him off the court[3], while Derrick watched as his teammates lost a winnable playopff series without him even trying. And, the Bulls beat the Heat without Derrick the same number of times as they did with him. Luol Deng needed wrist surgery after the 2012 playoffs, but declined so he could play for his countery in the Olympics[4] and then led the team in minutes, again without having surgery. In the 2013 playoffs, as Rose practiced full speed with teammates, Deng would've come back from that to play if not for a hospital fuck-up and debilitating spinal tap[5]. That is the guy you reward with loyalty, not the one more concedrned with making his next adidas commercial over the summer[6] than helping his teammates beat the Heat.
And what about his Bulls stats? Luol Deng has 10,268 points for the franchise, 48 playoff games and led the NBA in minutes per game as an All Star over the past 2 seasons. He was playing Thibs style basketball before Thibs came to the Bulls.
I'm attacking Derrick also because I'm mad at myself, and that's what I do when I'm mad at myself, leash out and attack people I care about, I'm mad because I didn't fucking appreciate how amazing "Lieutenant Deng"[7] was until he was traded. My basketball IQ wasn't high enough to appreciate all the amazing things he was doing on a second to second basis out there. I'm also mad because I don't have the skills in prose to explicate his amazingness in a way wher you will 100% agee he is one of the special-est humans playing basketball on the planet and a high God within Bulls basketball lore.
The way I like to think of Lu is with a study group analogy. In a group you have some people who do nothing, some people who do a little and take a lt of credit and others who do everything they can and ask for nothing in return. Obvi I see Lu as the best example of the third I have seen play professional sports for a living.
Deng was on the first playoff team after 6 years of missing the playoffs post mj's 6th title, a franchise lost in the desert, Deng came in, parted the Red Sea and led us back to the playoffs Jordan. He's been the one slogging step by slow 2 steps forward, 1 step back progress that's guided the franchise back to league wide respectability and admiration where we belong. And even this year amidst all the speculation, as his contract negotiations were not going well, he took it upon himself to mento 1 of his 2 replacements: Tony Snell, gushing to reporters about one of the rookie's first good games and giving him the ultimate Deng compliment, nicnaming him: "Little Lu"[8].
That class carried on even after his Bulls days were done, as he wrote[7]:
You will hear a lot of can't and a lot of won't, but you give it everything you can because you believe in yourself and your teammates. You push yourself with your heart, mind and soul, and smile every night knowing you put love and passion into it. Thank you, Chicago.
Thank you Sir. Many casual fans have already moved on, but true Bulls fans will never forget what you have done and will cheer you on for ever after.